We can repair, fix, or replace any structural damages that have been caused
by water, poor installation, or design.
We offer a wide spectrum of concrete services to meet your needs. If you are looking for custom stamped concrete, sidewalk paving, or need a new driveway, let our qualified staff help you. ProZone Ltd. supplies and places concrete for any site development application.
We can create hand formed concrete structures for virtually any cross-sectional concrete profile, including City of Edmonton profiles, commercial properties, industrial sites, and more. Our high quality concrete production is the perfect complement to our company's scope of work and it allows us to provide our customers with complete construction services.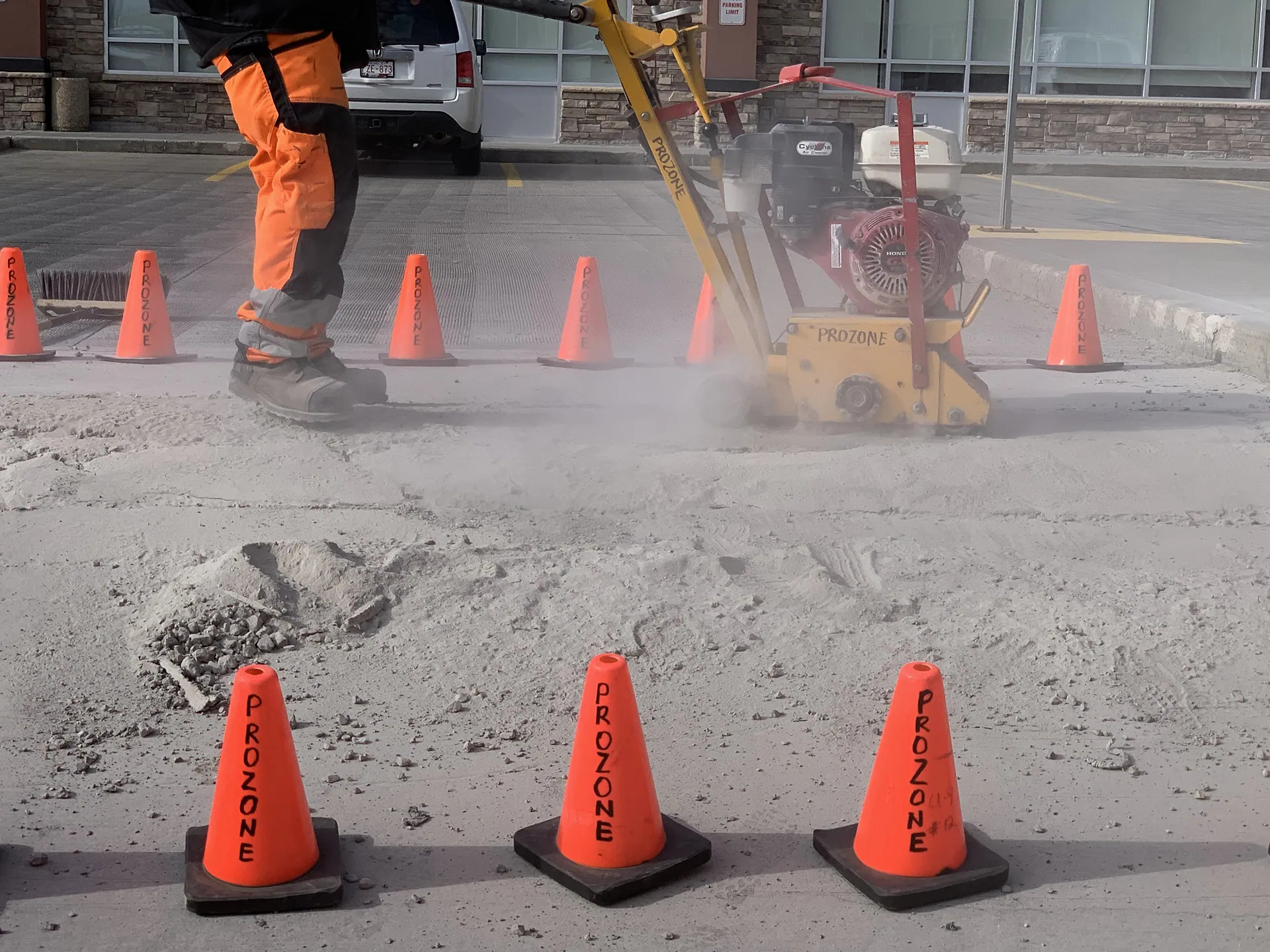 ProZone Ltd.
Concrete Services
Driveways, Crossings, Sidewalks
Curbs & Gutters
Concrete Cutting
Decorative Concrete
Concrete Slabs
Precast Curb Stops
Crack Sealing and Repairs
Removals & Replacement Concrete
Concrete Repairs
Custom Precast Concrete
Custom Concrete Designs
Trip Hazard Removal
ProZone Ltd.
Concrete Projects