Expert Construction Services for All Your Project Needs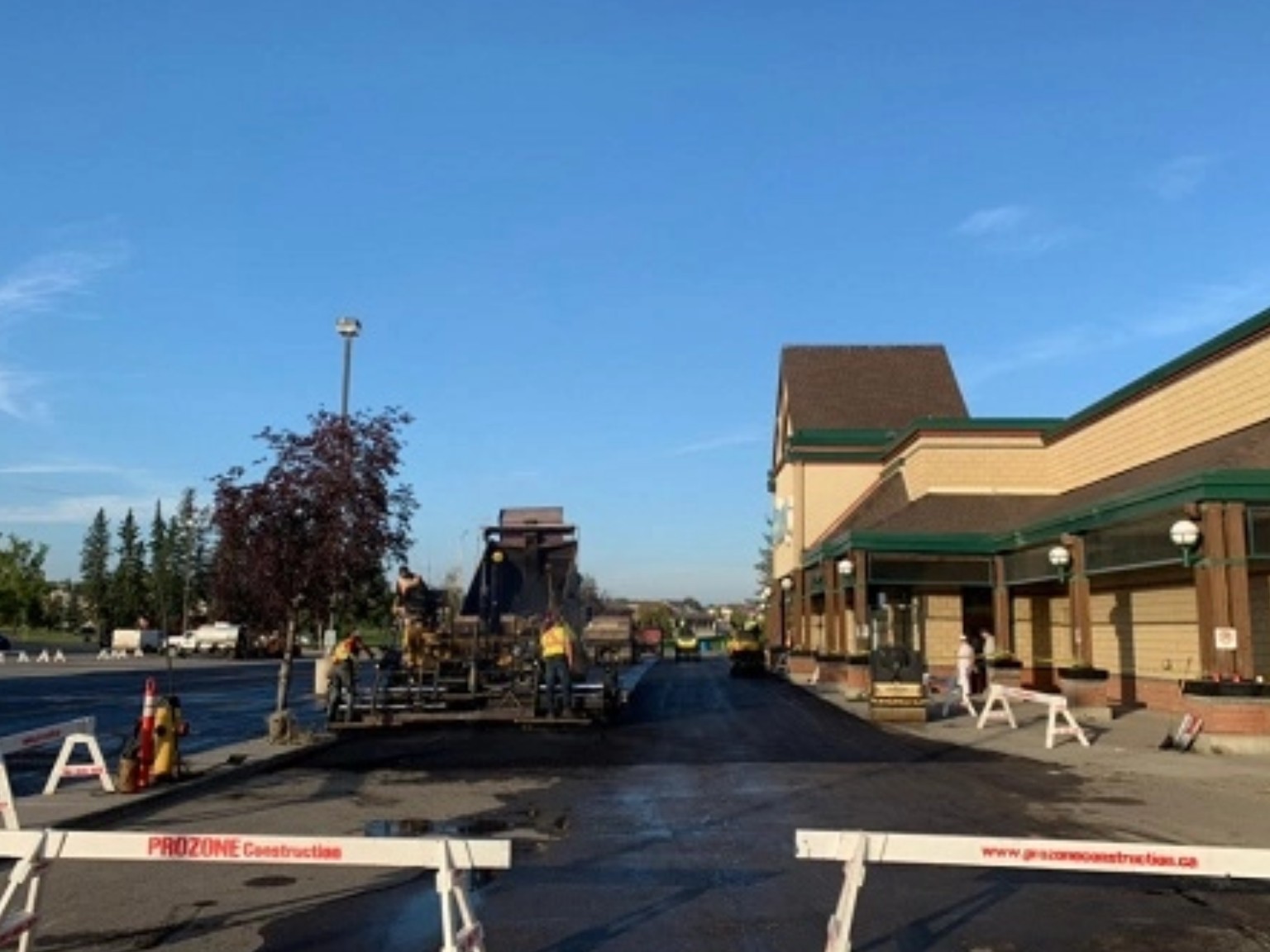 Municipalities
We are supporting our local communities one construction project at a time. 
When you require commercial property management or municipal construction services, look no further than ProZone! Established in 2009, ProZone has quickly become one of the Edmonton area's premier asphalt, concrete, landscaping, and snow removal contractors. Our team is dedicated to providing outstanding construction services and customer satisfaction. With the ability to tailor-fit our all-year-round contracts to suit your needs, ProZone is here to ensure your commercial or municipal property is in optimal condition– no matter the season. ProZone's team uses state-of-the-art commercial-grade equipment, high-quality construction materials, highly trained trades professionals, and the latest technology to ensure your project is completed efficiently and within budget.
Furthermore, ProZone is dedicated to safety and the environment. At ProZone, we prioritize our commitment to safety through numerous partnerships, certifications, continuous education, and the latest technology. While at the same time, ProZone is doing its part to reduce our ecological footprint one policy and project at a time. At ProZone, we continuously seek opportunities to reinforce our commitment to safety and environmentally friendly construction practices. Whether working on a new asphalt road or clearing snow, the professionals at ProZone are committed to ensuring the safety of our staff and the public while minimizing our environmental impact. So when you need asphalt repairs, concrete patching, snow removal, or another one of our comprehensive construction services, trust the pros at ProZone to get the job done!