Keep Your Curbs and Sidewalks in Pristine Condition with ProZone
Enter the ProZone for Curb and Sidewalk Repairs
At ProZone, we take pride in offering comprehensive and professional curb and sidewalk repair services. As Edmonton's premier asphalt, concrete and snow removal contractor, ProZone is pleased to offer all year-round services for commercial property owners, businesses, and municipalities. Our team is dedicated to providing quality curb and sidewalk repairs, so we use eco-friendly construction methods, state-of-the-art technology, and highly-trained trades professionals. With a solid commitment to safety, quality, and professionalism, ProZone is your best choice for cost-effective curb and sidewalk repair services. So when you need to be sure that your curbs and sidewalks are in top condition, trust the pros at ProZone!
Comprehensive Curb and Sidewalk Repairs from ProZone
Numerous municipalities, businesses, and commercial property owners trust ProZone to repair their curbs and sidewalks.
Below are a few of our curb and sidewalk repair services:
Concrete & Asphalt New Construction
Custom & Decorative Sidewalks
City & Municipal Profiles
Get Started Repairing Your Curbs and Sidewalks Today!
Your curbs and sidewalks are critical pieces of infrastructure which make it easier and safer for patrons, staff, and the general public to navigate your property. At ProZone, our highly skilled trades professionals are here to ensure your curbs and sidewalks are in top-notch condition. Whether you're looking for crack sealing and repairs, new sidewalk construction, or something else, ProZone is ready to help! ProZone is committed to providing our customers with the best curb and sidewalk repair services. We only use top-quality materials, commercial-grade equipment, and the latest construction techniques. When you need to fix your sidewalks or curbs, trust the experts at ProZone!
ProZone is proud to have a highly experienced and skilled team of tradespeople who specialize in repairing curbs and sidewalks. Our team has decades of combined experience, a commitment to safety, and quality customer service. Each of our team members is trained with the latest asphalt and concrete paving techniques and overall construction best practices before they begin your curb and sidewalk repair project. We do this rigorous training to ensure every one of our customers receives outstanding customer service and high-quality repairs. With numerous other all-year-round construction and contracting services available at ProZone, you can depend on us to be your one-stop shop for everything asphalt, concrete, snow removal and more!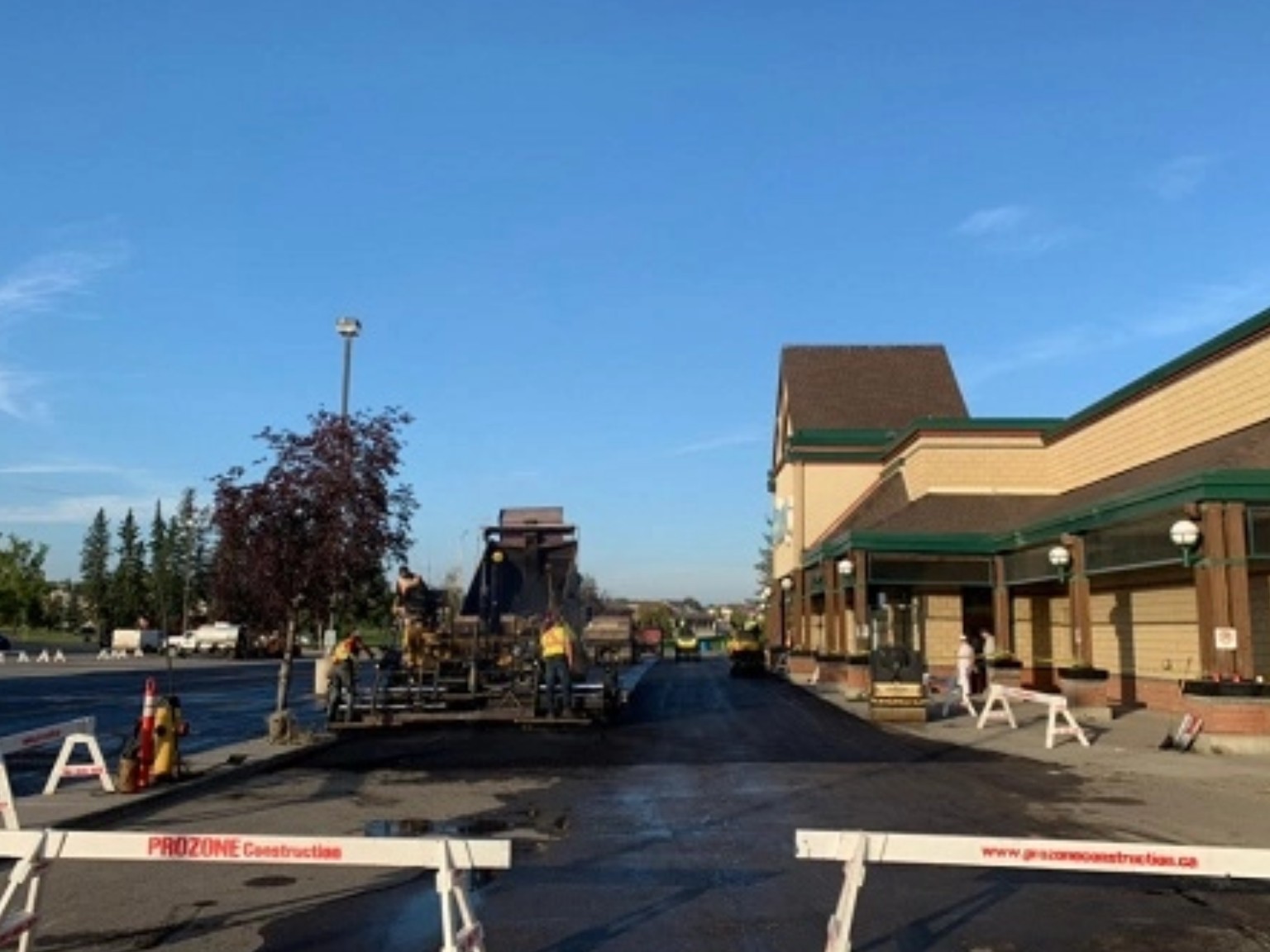 Municipalities
We are supporting our local communities one construction project at a time. 
Explore More from ProZone