Road Construction for Municipalities and Commercial Properties
Are you looking to start a new road construction project for your industrial, municipal, or commercial site? Fortunately, ProZone is here to help! Below is an overview of our road construction services. Continue reading to find out how ProZone can assist you with your next project.
Professional Construction Services from ProZone
ProZone is Edmonton's premier asphalt road construction contractor, and for a good reason! We use the latest technology, state-of-the-art commercial equipment, and highly trained staff to complete your road construction project on time and within budget. Our expertise allows us to provide local municipalities, businesses, industrial sites, and commercial property owners with the roads they need to maintain access across their properties. ProZone's highly skilled and experienced pavers are committed to providing outstanding professional asphalt paving services for our clients across Edmonton. When you need new road construction or someone to come in and complete a paving project, trust the professionals at ProZone!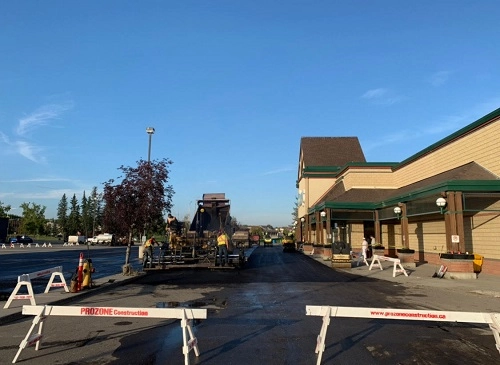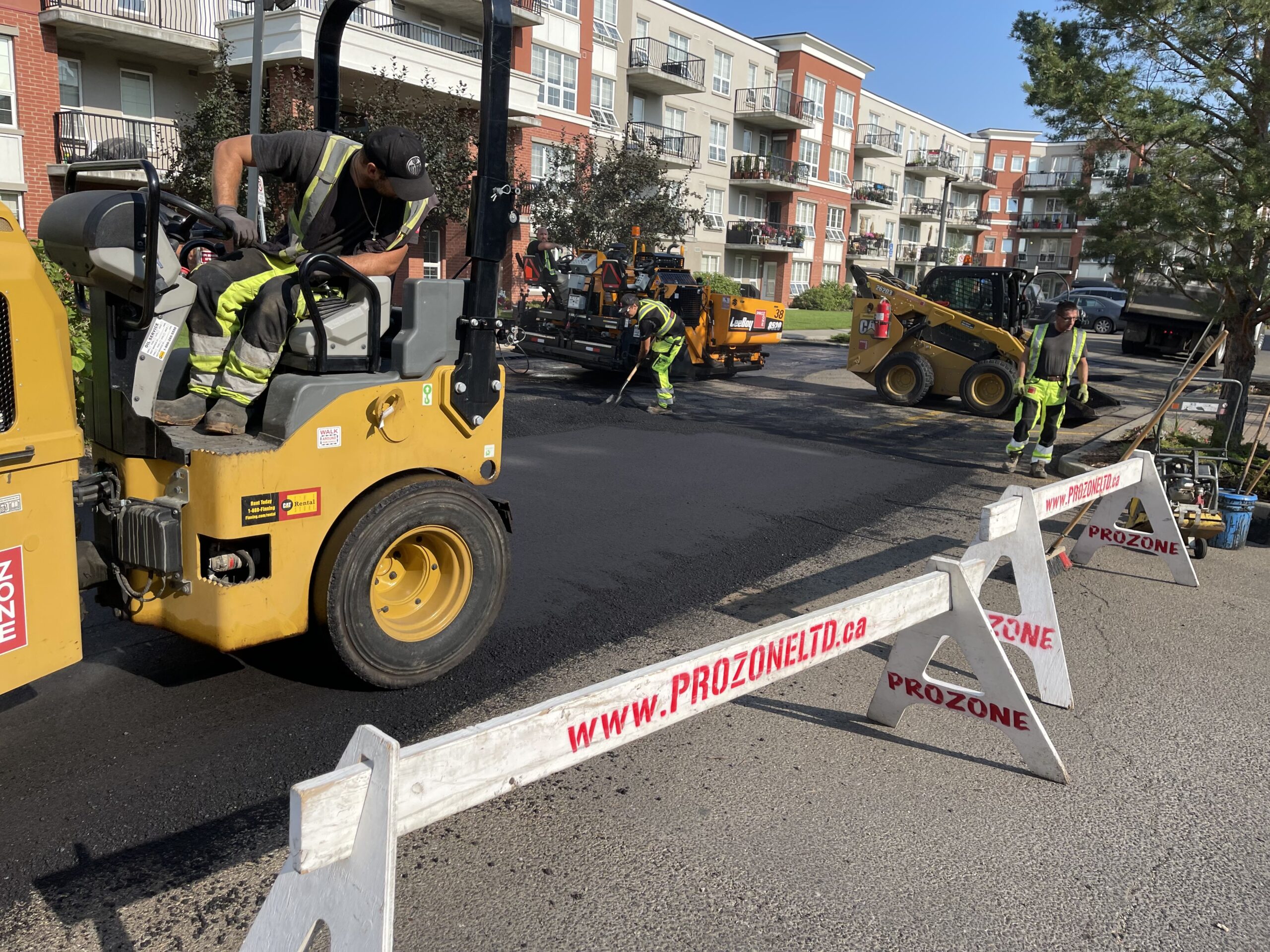 Safety and Quality
When it comes to road construction projects, safety and quality are your top priorities. ProZone is COR certified and proud of our partnerships with numerous safety groups, such as Alberta Road Builders and the ACSA. In addition, we use SiteDocs, GPS-equipped vehicles and thorough safety training to ensure the safety of our team and to be accountable to you, our client. Our highly trained and experienced pavers are proud to provide Edmonton municipalities and commercial property owners with professional road construction services. We utilize high-quality materials, paving and line painting techniques, and equipment to ensure this high-quality standard. This gives our road construction projects the durability and longevity they need to withstand the numerous environmental and traffic challenges they may face. When you need a new road added to your property, ProZone is ready to get started on your road construction project! 
At ProZone, we are proud to be Edmonton's premier road construction contractor. Our team looks forward to partnering with you to ensure the quality of your project. In addition to road construction, ProZone also offers numerous year-round services, such as thermoplastic streetbond, property maintenance, snow removal, and concrete installation. Regardless of the scope of your road construction project, ProZone is ready to get started!