Dependable Parking Lot Maintenance from ProZone
Do you have a commercial or industrial parking lot in Edmonton that needs regular maintenance? The professionals at ProZone are here to help! Our team of highly trained tradespeople can tackle any concrete or asphalt parking lot maintenance, repair, or installation job you require. In addition, our team can provide you with these essential services throughout the year. If you need landscaping work, snow removal, or parking lot line painting, our team is ready to step in and get the job done right. Continue reading to learn more about ProZone's parking lot maintenance services!
Professional Quality Maintenance
ProZone offers Edmonton business and commercial property owners a full range of parking lot maintenance services. Maintaining your parking lot is a year-round job that requires the attention of professional tradespeople to ensure your property is adequately maintained. From spring/ summer power sweeping, pothole and sidewalk repairs, and asphalt crack filling to line marking, snow removal, and so much more, ProZone is your one-stop contractor for all your parking lot maintenance needs year-round. As Edmonton's premier contractor, ProZone's team is dedicated to keeping your commercial or industrial parking lot in good condition and accessible.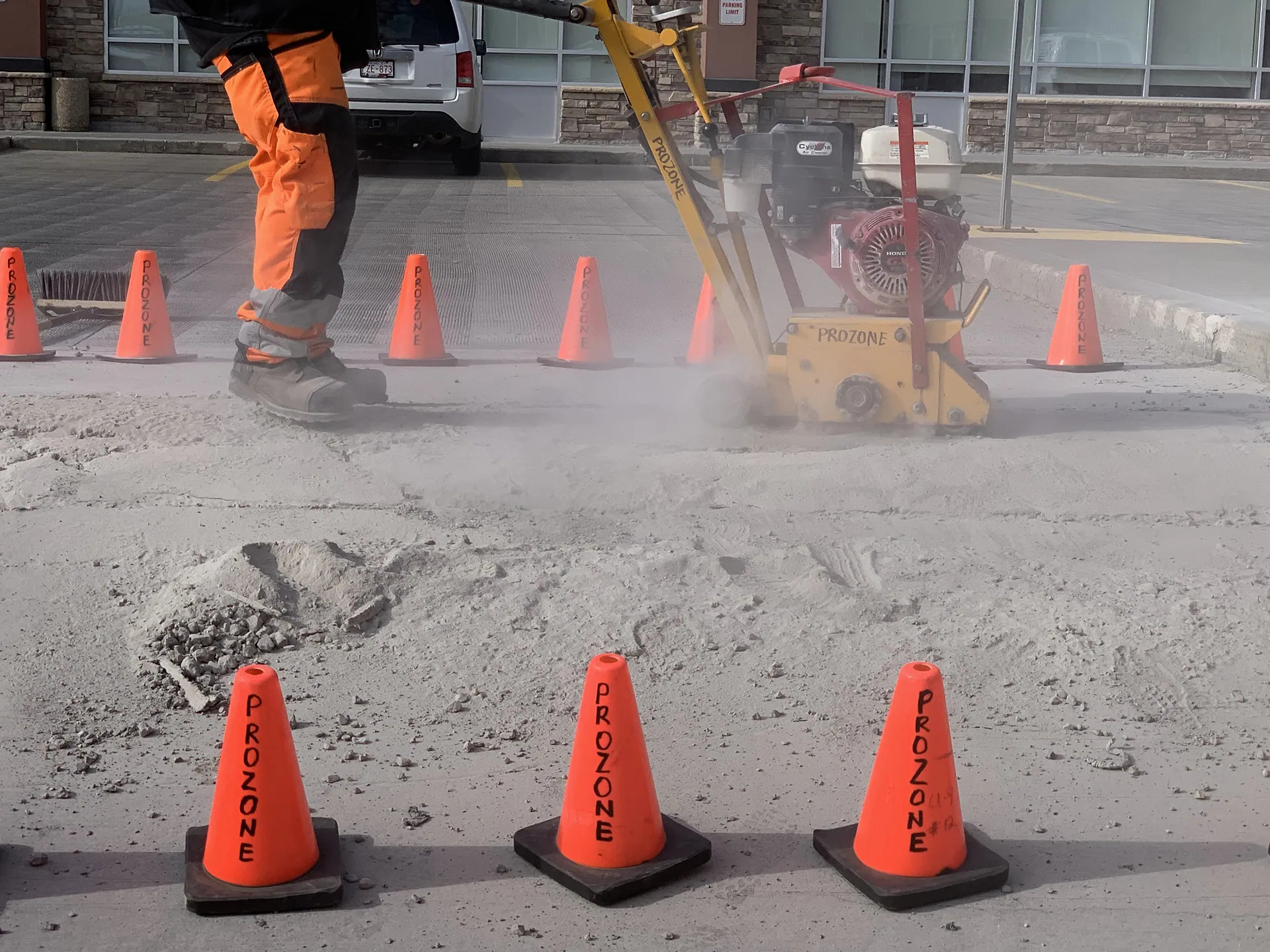 All Year Round Service
At ProZone, our highly skilled team utilizes the latest technology and state-of-the-art commercial-grade equipment to ensure your parking lot is maintained all year round. Our parking lot maintenance services are comprehensive and customizable to best suit your property's needs. Our team prides itself on providing Edmonton businesses and commercial property owners high-quality and professional work. So if you're looking for a reliable and experienced contractor to manage your parking lot, look no further than the professionals at ProZone! 
Ready to Get Started with
ProZone LTD.?
When you need all-year-round parking lot maintenance services,
ProZone is here to help—interested in learning more about our range of parking lot maintenance services in Edmonton?